The Food Store gift hampers are made to order, making each one an extra special, unique gift. You can choose from a wide range of delicious items across our butchery, bakery, deli & gourmet grocery.
There's something very special about receiving a gift hamper full of delicious food and drink, all carefully thought out and put together just for you. The Food Store curated Gift Hampers are filled with the very best of local and international produce, including wholesome, gourmet delights from our butchery, bakery & delicatessen.
Please contact us on (094) 9362091 or info@thefoodstore.ie to carefully curate a gift hamper for any occasion.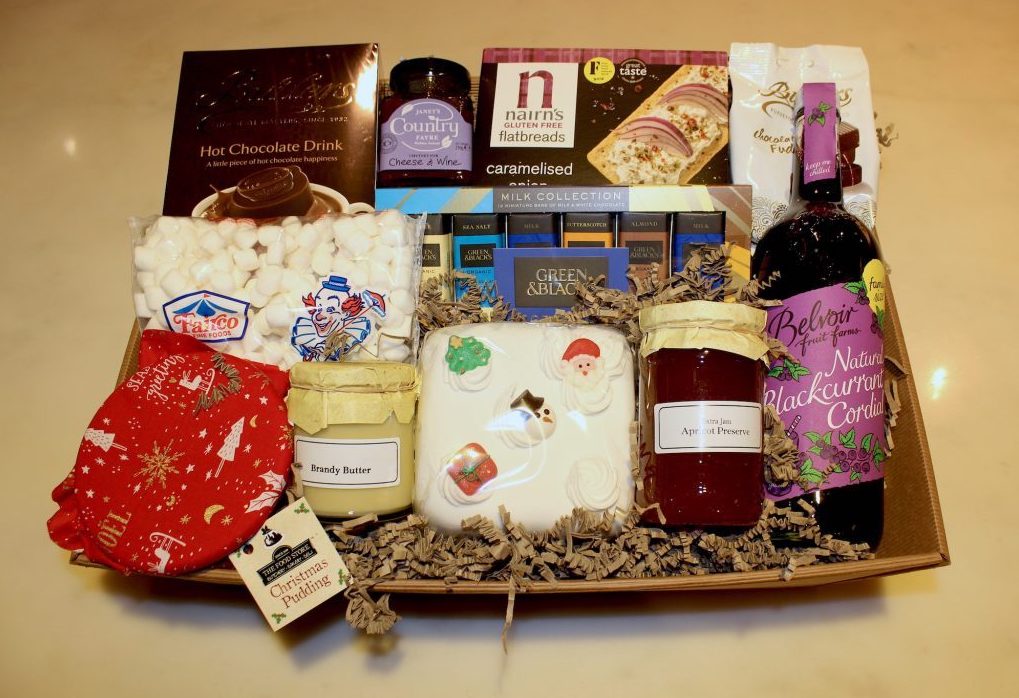 Curing the winter blues with delicious festive hampers full of carefully selected products.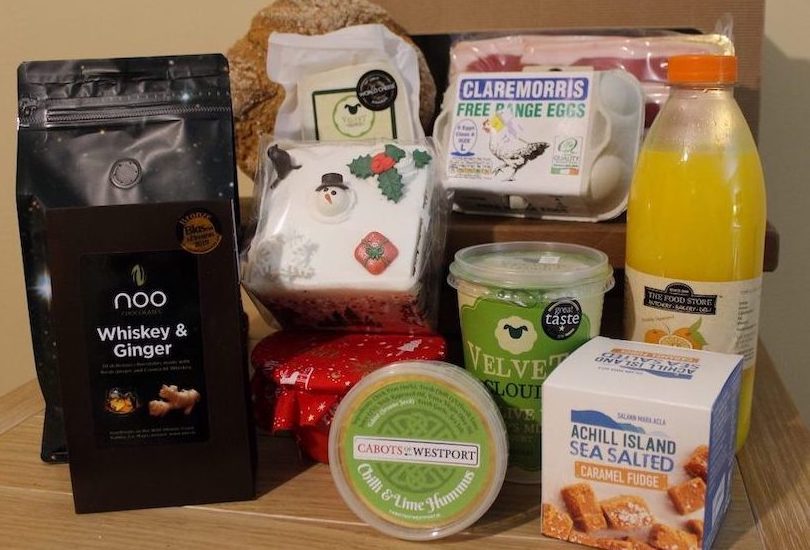 Celebrating Mayo with a selection of local products from around the county.
Tips for choosing a gift hamper
When gifting a hamper, think about the person you are gifting it to. Do they have any dietary restrictions (vegetarian, gluten-free, teetotal, etc)? Are they a tea or coffee lover? Do they have a sweet tooth or are they more into savoury snacks? These are all important considerations when choosing a gift hamper for someone you care about.
If you don't know your recipient too well, it's best to play it safe with a range of items that cover sweet and savoury tastes.
Decide on a budget beforehand. This helps you spend comfortably and makes choosing items easier.
Our team are on hand to help you put together the perfect gift hamper so don't hesitate to get in touch with us via (094) 9362091 or info@thefoodstore.ie.