Ballyhaunis Road / Silverbridge Shopping Centre
Established in 1998, The Food Store is owned by Niall and Attracta Heffernan and is a truly unique store which offers 100s of products in store and growing. Great products, great team and great location. The International and National award winning products are spread across our bakery, butchery and delicatessen.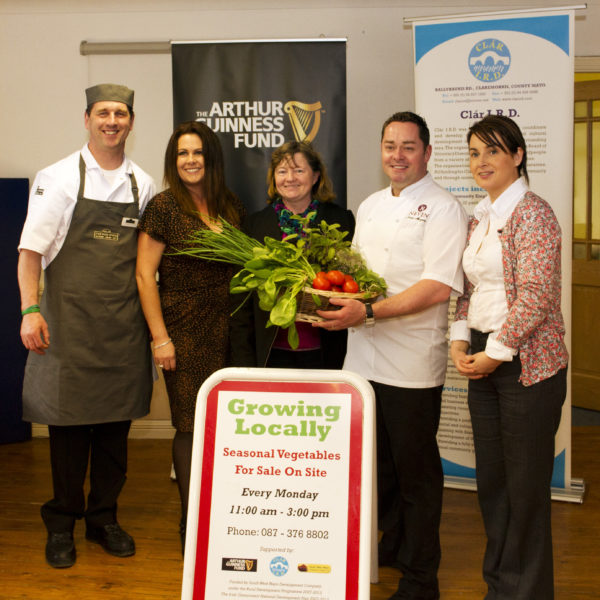 Double gold medal winner at Blas na hEireann Awards in 2011
Bridgestone Best in 2005-2018
Retail Excellence best small store 2004
Silver Medal Great Taste Awards for our home made sausages
Numerous Gold Medals at Craft Butchers of Ireland Competitions
Member of Good Food Ireland
Member of South Mayo Food Producers Group
Winner Retail Excellence National Store of the year 2013
Winner in Ireland's best non-affiliated store at Best in Fresh Awards 2012
Good Food Ireland Best Local Food Store 2012
Nominated for ISME Award in 2018
Recommended by Georgina Campbell 2019
The Food Store is established as a leading Irish owned Independent purveyor of fine foods.
Niall's family butchering history dates back to 1900 and he is passionate about sourcing the best Mayo reared Aberdeen Angus beef, which he dry ages for 21 days. Lamb is fully sourced from local farmers in Mayo and much of it is fattened on his own Lough Na Nannagh Farm. He combines these traditional meats and methods with a huge selection of ready to cook dishes in beef, lamb, pork and poultry.
The Food Store consists of two shops, one situated at Ballyhaunis Road, Claremorris and the second one at the Silverbridge Shopping Centre (Tesco), Claremorris.